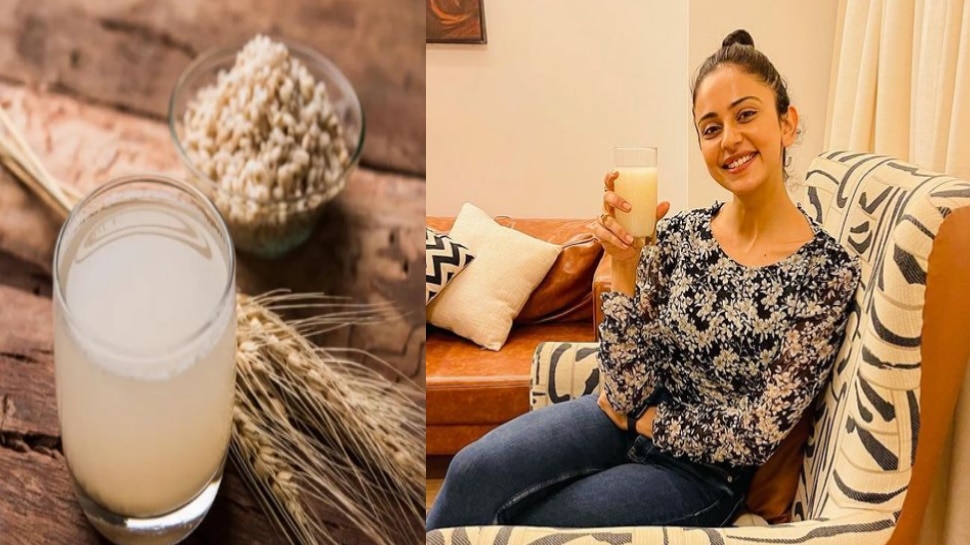 In the summer, you will often drink coconut water, mango emerald, vine syrup and sattu in water to avoid lack of water in the body and to keep the body cool from inside. But have you  tried barley water? Barley water, rich in vitamin B-complex, iron, calcium, zinc, dietary fiber and antioxidants, helps to keep the body healthy as well as to protect against many diseases.
Drink barley water to avoid heat, Rakulpreet's advice
In the past, Bollywood actress Rakulpreet also shared a picture on her Instagram and said – 'The best way to avoid heat is barley water. It can cause flatulence in summer (Bloating), Acne and Digestive Problems. It is called short name, big work. Drinking barley water has many other benefits, not only to keep the body cool from inside during the summer season.
Benefits of drinking barley water
1. If you do not lose weight even after trying for a long time, then start drinking daily barley water. Barley water can also help in reducing the stubborn fat of the stomach (Reduces Belly Fat). Barley contains soluble fiber which helps in weight control.
2. Barley also contains selenium. It is such a nutrient that helps in strengthening the immune system i.e. the body's immune system (Strong Immune System). So drinking daily barley water strengthens the immunity.
3. Barley water helps to flush out the toxins that are deposited in the body (Toxins out) which makes your skin look clean and clear. Also, there is no problem of pimples and wrinkles.
4. Barley water contains a lot of fiber, which removes problems related to digestion. Barley water is very beneficial especially for those who have constipation.
5. It also helps to control sugar in the body (Controls Blood Sugar) Barley water is why it is beneficial for diabetic patients as well. In addition, it also controls the level of cholesterol in the blood..