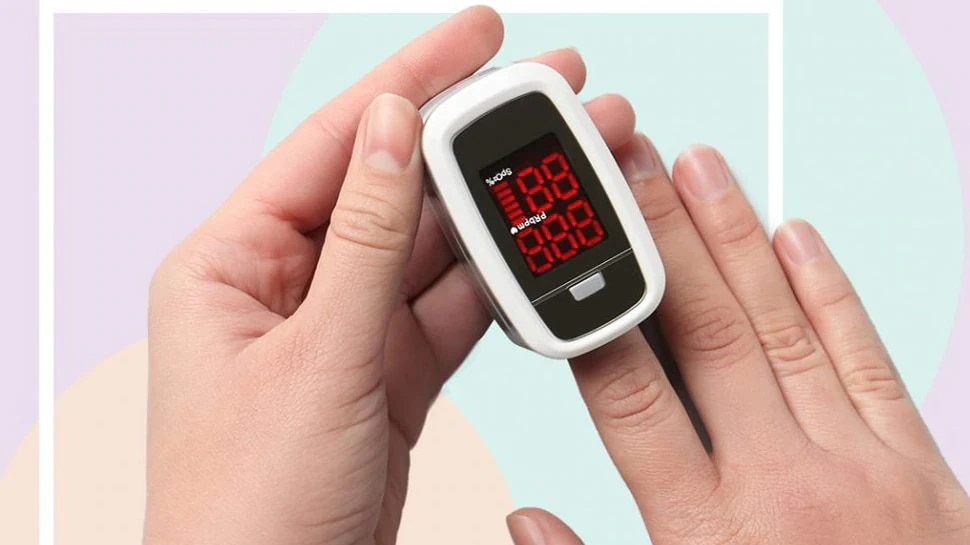 Corona virus (Coronairus) Is spreading very fast at the moment and more than 3 lakh cases have been reported in the country in the last 24 hours. In many cities, from hospitals to medical facilities are beginning to crumble. A large number of people are not getting beds and oxygen. In such a situation, the health department is advising many patients with mild symptoms (Mild symptoms patient) to stay home and recover in home isolation. It is very important to keep an eye on the oxygen level of the corona positive patient to find out when the patient may need to be taken to the hospital. In such a situation, it is very important to have a Pulse oximeter to measure the oxygen level.
What is pulse oximeter?
It is a small clip-like digital display machine that has to be applied to the finger and then read. With its help, it can be measured how much Oxygen saturation level in blood is in the blood. Oxygen saturation refers to how much oxygen red blood cells (RBCs) are carrying from here to there. All the organs work properly due to the flow of oxygen in the blood. This device catches even the smallest changes in the body. There is no pain on the finger while applying it.
How does Pulse Oximeter Work?
Talking about how the Pulse Oximeter device works, it leaves a kind of light on the skin and detects the movement of blood cells and their color. A healthy person should have 96 percent oxygen in his body. If the oxygen level falls below 94, then it can be a sign of danger.
Pulse oximeter is very helpful during corona
Corona positive patients living in home isolation should check their oxygen level with pulse oximeter at least 3-4 times a day (Check oxygen level 3-4 times). If the oxygen level falls below 90, the patient should be taken to the hospital immediately.